A very special gift
I have long been wanting to share this gift that I got from my bible study. However, the fear of being caught in an awkward situation keeps on holding me back. I am afraid that people will get bored when I read this to them or worse, even think of me as a weirdo. But I believe this gift is too special to be kept. So here I am, sharing this to whoever happens to drop by my blog. It is quite long...
Maturing in Faith
I just turned 24 eight days ago. As much as I wanted to grandiosely celebrate my birthday with my family and friends, I opted to make merry by attending a 3-day retreat in Tagaytay. Yes, have fun in a retreat! Why not? After all, it is the Lenten Season, and I know this time is best spent with God who provided me with all the blessings for the past 23 years of my life. It was the same retreat that...
Focus
People have strong reservations about dangerous weapons like bows and arrows, guns, and swords. However, movies such as Hunger Games, Tomb Raider, and Zorro turned them into something interesting, something that most people would wanna get hooked into. Who wouldn't want to bring the action star in them and appear like a hero anyway? Gone are the days when women just sigh with adoration as men take...
Keep calm and be fit
With all the awesome new restaurants and food nowadays, it is easy to set aside being healthy. This plus busyness at work and laziness attack, I can easily excuse myself from getting fit, keep on saying tomorrow, and be consistent in saying so from then on. Fortunately, I overcame the temptation to be a couch potato and decided to find terrific ways to get into shape and make good use of each of...
5 tags
If there's a will, there's a way
The path to career bliss is not always clear. We have our dream job in mind, but unfortunately (or sometimes fortunately), not all of us land on it. Before accepting my current job, I have always dreamed of working for an advertising agency, a publication, a film production house, or a marketing department of a multinational company. Knowing my lifestyle and skills, I thought being in any of these...
6 tags
Summer Nails
Our busy professional life has been eating us up for the past few weeks, so Anj, Maiki and I decided to hang loose at the BlueWater Day Spa in Eastwood. Unlike other nail salons, BlueWater Day Spa offers a very classy and exclusive interior. Clients cannot be seen from the outside. Instead, they are pampered inside a cozy room with very comfortable La-Z-Boy recliners, soothing lighting, and a...
5 tags
Illegally Blonde
People say that long jet-black hair is the best thing that brings a woman her most alluring and desirable look. Maiki and I beg to disagree, though. We never meant to be "off the market" but we really think blonde is sexy. We headed to Fab Salon in New Port Mall to finally get the hair color change that we've been wanting for the longest time. Maiki chose something ash while I decided to go...
6 tags
Church can be simple (The best way to celebrate...
Walkway: Reflections on the Stations of the Cross at Bonifacio High Street April 8, 2012 Station 1 The Garden Jesus in the Garden of Gethsemane Act: Go ahead and stand in front of the mirrors. Think about the honesty of Jesus' prayer. He's about to fulfill his mission, yet he takes the time to expose to the Father exactly how he feels. No façade. No pretense. As you take a hard look at the...
4 tags
Lomography
In this day and age, technological advances in the field of photography have grown immensely. Even post processing has improved by leaps and bounds. The progress is advantageous but where is the challenge in that? Good thing there is lomography to awaken the love for old vintage film and polaroid cameras. To satisfy my curiosity about the hype, I bought this Vivitar EZ35 lomography camera and...
5 tags
Seek First the Kingdom of God
I have been searching for something to feed my soul this Lenten Season. As chance would have it, I was invited by my Tito Millard to a 3 day retreat in Tagaytay. Though the invitation was given to me on such short notice (4 days before the retreat), I still accepted it without any hesitation. I have been blessed in so many ways and have been asking for so many things, so I felt like it was a must...
6 tags
Fashion Styling Explored
Art is one of my many obsessions in life. If there is something that makes me excited every single day, it is the constant challenge to put my creative thinking into practice. The craft of combining colors, textures, and shapes together to form beautiful pieces never fails to amaze me. This is actually why I enrolled in different art classes last year. Since I am done with hair and make-up, I...
5 tags
Crowning Glory
We often become plain lazy in maintaining a consistently spruced appearance. However, we have to accept that our looks require attention. We can't have the same boring image forever! If we wanna be noticed, it is essential to know how to make immediate adjustments to our appearance every now and then. I strongly believe that the easiest way to do this is through hair transformation. This...
7 tags
Latte Love
Wherever we go, we'll find that coffee is one of people's favorite drinks. Its popularity is mainly brought about by its aroma and taste, but fascination with it does not just rely on these factors. The manner of its presentation also plays an important role. Who would not want to be served with this lovely designed cafe latte? Even not avid coffee drinkers like me would surely drool and would...
3 tags
Alive Again
People used to think that I am just a tini-tiny being who is only busy with geeky stuff. Little did they know that I have actually been more active than any average girl. I am not engaged in any sport but I regularly go to the gym and always make myself available for any adrenaline-inducing action-packed activity. In fact, jumping off a cliff, climbing a mountain, joining a circus, and taking part...
4 tags
Boxing at First Try
Work has been stressful lately. Luckily, my teammate, Jeric, who also happens to be a licensed Muay Thai coach, invited me to join IBM's Boxing and Self-defense Circle. I am not really into boxing but I gladly accepted the invitation because I badly needed de-stress that time. IBM's Boxing and Self-defense Circle Nothng beats having a wacky picture before some serious boxing and...
3 tags
Coffee overdose
I remember posting this exact statement on facebook early this year: Drinking coffee is like drinking a very pungent medicine. I abhor it so much but I need it. No matter how much creamer/sugar there is, my most hated taste won't go away. It makes me want to puke all the time. gaaah! Apparently, I was never really a fan of coffee. Aside from the fact that I do not like its taste, I also...
5 tags
Always Sober
Indeed, I have never been drunk in my 22 years of existence on earth. Why? Because I am allergic to alcohol! Loser as it may sound but yes, I am. People always tell me to drink an antihistamine before going to "inuman sessions," but I never did. Maybe because I think this allergy is actually working in favor of me. At least I can use this as my excuse from drinking something...
Corsetry
Last Thurdsay, my group was invited to a gig at Dolce Superclub. It was for the event called Corsetry, a recital of 16 FAD modeling students. I have been dealing with neutral colors in my past gigs so I was glad to be given the chance to do colored make-up that night. The show started late so I was not able to watch it anymore. The organizer of the event was just kind enough to...
Bonfire 2011
I went to Ateneo's Bonfire that has already become an annual event since 2008. I was supposed to meet Karl and Keila there, but Globe's signal sucked so I never really got the chance to do that. The event ran well, except for the fact that it rained so the people had no choice but to stand under their umbrellas while witnessing the program. Good thing the fire did not die...
11 tags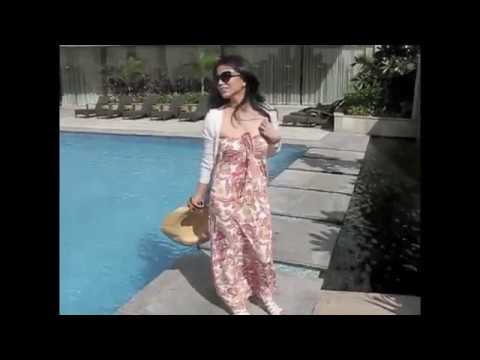 Fashion Eyeball
A few days ago, I squeezed in a make-up gig to my busy schedule. Again, I took a half day off from work because I could not let the opportunity to work with Estien Quijano pass. Had I rejected this great fashion designer's invitation, I probably would not have been able to sleep even until tonight. I arrived at the venue at around 5pm. To my surprise, it was only Mich and I who were there...
ICA Gig and CDC
Yesterday, I was invited to be one of the make-up artists for a fashion shoot in ICA (Immaculate Conception Academy). Working with kids made the whole experience a lot of fun. Though, I somehow found it challenging to put make-up on them because they have sensitive skin, virgin (un-groomed) eyebrows, and chinky eyes. I had to be very careful not to load them with lots of make-up so they would not...
5 tags
Getting Married?
I, together with my classmates from SoFA, went to the Wedding Expo at SM MOA yesterday. Just to make things clear, I am not getting married… haha… not just yet! I went there for business reasons — to get concepts for the Wedding Fair that I am going to be a part of this November. Though, admittedly, I somehow already gathered ideas for that future special event in my life. ;-) ...
6 tags
Marikina Digital Photographers Club Anniversary...
The past week was all about work, so this weekend, I chose to do nothing but to stay home and have some time to unwind. Of course I'm kidding. haha! I have been trying to but I really cannot include procrastination in my dictionary just yet. No matter how gloomy and boring the weather had been, I still tried to look for some important things to do. Fortunately, I was invited to do make-up...
7 tags
First Make-up Gig
Last Friday had been very busy since I juggled between 2 gigs to finally launch my career as a make-up artist. haha. I was lucky enough to have Lisette, one of IBM Philippines' big bosses, as my first model. Apparently, she got me to do her make-up for a magazine cover. After the shoot in Shang, Ortigas, I rushed to Accenture's office in Taguig to serve as one of the make-up...
5 tags
Make-up Portfolio
All I wanted was to learn how to put make-up on my face, but look where this dream brought me. Whether I become a full-time professional make-up artist or not, I will definitely treasure whatever I learned from my Make-up Artistry Class. It gave me a room to de-stress and an opportunity to engage in something I really love. I will definitely miss RB and my classmates with whom I share the same...
7 tags
So long, my flying pig!
After days of prolonged agony, my brother finally flew to Australia yesterday. The separation at the airport was tough but I had to hold my tears back for I did not want to look groggy in the Make-up Artistry class that I had to attend right after. Just when I thought that our session 2 weeks ago was already the last, RB Chanco called for another one to prepare us for our finals. Because of...
4 tags
Januel's last Sunday in the Philippines
As the title suggests, it is my piggy's last Sunday in the Philippines. He will be flying to Australia come Saturday (July 23) that is why I thought of treating him to The Flying Pig. Apparently, my mom and I will be left here in the Philippines while he finishes his Nursing degree in Aussie and my papa works in US. It would be tough living far from each other but we know that sooner or...
5 tags
Last Lecture Day
Yesterday was the last lecture day of my Professional Make-Up Artistry Class. Knowing that we will be discussing and reviewing so many things, I invited Mico, Mark's one and only sister whom I thought could best model for me this session. Unfortunately, she got sick the night before my class. I tried contacting my friends until 11pm, but they declined my invitation for they already have...
6 tags
Day 4 at SoFA
We did not have our Make-Up Artistry class last week because of the bad weather so to compensate, we had fast-paced lessons yesterday. We had our semi-smoky look evaluation during the first 2 hours then discussed contouring, highlighting, and smoky eyes execution during the remaining 4 hours. It was dead tiring but I had a lot of fun with my cousin, Mariel, who served as my model for this...
6 tags
Apprenticeship with RB Chanco
Part of our requirements in RB's class is to have at least 7 hours of apprenticeship. Because of this, I luckily witnessed how he does make up for magazine pictorials. Here are some behind the scene pictures that I took during the shoots: Models: Winners of Sharon Cuneta's Search for the Next Female Pop Superstar Venue: Sara Black Studio Date: June 7, 2011 Model: Ana Feleo...
3 tags
Team Tang!
Finally, our winning team got our prize yesterday. Yay! Thanks, Elle! Miggy went home early so he was not able to taste this ice cream cake from DQ. Here is Team Tang without  Miggy, Marnie, and Clark who took the picture. (Not to forget the reason for this celebration);-) On another note, IBM just celebrated its 100th Anniversary last Thursday so we got balloons all over the office....
4 tags
Day 3 of My Professional Make Up Techniques Class...
Day 3 Lesson: Semi Smoky Look First of all, I would to thank Pam Nuguid for being my model today. Though we went home late from work yesterday, she still woke up so early and stayed with me in class until 4pm. She is such a sweetheart. ;-) So… Our class started with the evaluation of our Prime Look output.   Lookie lookie, here is Pam in her Prime Look. RB taught us how to do the...
3 tags
Day 2 at School of Fashion and the Arts
After so many years, I finally fulfilled my plan of taking a short course in Make-Up Artistry. I am not really thinking of making this a full-time career, but I'm not closing my door to any opportunity. *winks* I did not bring a model for our first hands-on activity because I want to learn how to put make-up on myself first.  As you can see, while my classmates are busy beautifying their...
1 tag
1 tag
"You can't ascribe great cosmic significance to a simple earthly event...."
– Narrator (500 Days of Summer)
1 tag
1 tag
"Dreams feel real while we're in them. It's only when we wake up that..."
– Cobb (Inception)
1 tag
"For what it's worth: it's never too late or, in my case, too early..."
– Benjamin Button (The Curious Case of Benjamin Button)